Bankruptcy Lawyer in Charlottesville
Filing for bankruptcy can seem like a daunting task for many. There are numerous unknowns that can easily become overwhelming. Let Marshall Slayton, bankruptcy lawyer in Charlottesville, Virginia show you how to recover after a financial collapse.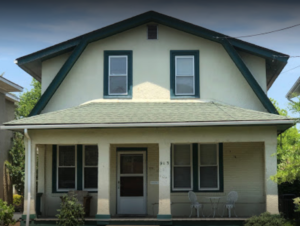 What Bankruptcy Services Are Available in Charlottesville
We currently offer a wide range of services at Slayton Law, PLC.
Chapter 7 Bankruptcy

Chapter 13 Bankruptcy

Job Loss or Wage Reduction

Late Mortgage Payments

Mortgage Forbearance & Loan Modification
Marshall Slayton: Trusted Bankruptcy Lawyer in Charlottesville
Trusting someone to look into your finances during a vulnerable time in your life can be intimidating. That is why we believe it is vital to work with a bankruptcy lawyer who is highly ethical and extremely capable. Marshall Slayton has practiced debt relief and bankruptcy law for 25 years. During that time, he has filed Chapter 7 and Chapter 13 cases for thousands of clients in Central Virginia.
Mr. Slayton has also been awarded the highly coveted Preeminent Rating by Martindale-Hubbell. Their highest award for legal ability and ethics which only 10% of lawyers in the United States hold. The Preeminent Rating is based on the opinions of other lawyers who have seen Mr. Slayton's legal ability in court on an ongoing basis.
Why We're Proud to Work in Charlottesville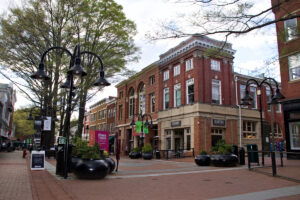 For over 35 years Marshall Slayton has called Charlottesville his home. He attended college at the University of Virginia, met his wife while at school, and decided to stay in the area to start their family.  
Birthplace of Meriwether Lewis, home to three U.S presidents (James Monroe, Thomas Jefferson & James Madison) beautiful scenery, farm to table culinary experiences, and rich diversity are a few reasons why we are proud to work in Charlottesville. 
How Can I Contact Slayton Law in Charlottesville
Call us at: (434) 979-7900
Email us at: Info@marshallslayton.com
Schedule a FREE video or in-person consultation.
Location Address
913 East Jefferson Street Charlottesville, VA 22902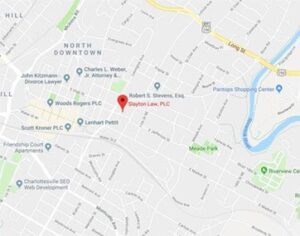 Parking for the Charlottesville office is directly behind the building. Take East Jefferson Street to 9 1/2 Street, then take a right into the parking lot. You may park in any of the four lots directly behind the building, marked by red lines on the pavement. There is also street parking on East Jefferson, 11th Street, and High Street.