Bankruptcy Lawyer in Culpeper
With the success of opening his first office in Charlottesville, bankruptcy lawyer Marshall Slayton decided to open a second location in Culpeper, Virginia. Marshall Slayton has practiced debt relief and bankruptcy law for 25 years and wants to help you financially recover.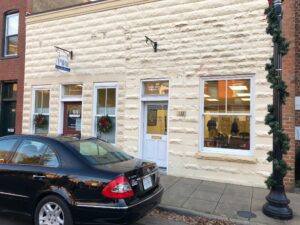 Bankruptcy Services Offered in Culpeper
We currently offer a wide range of services at Slayton Law, PLC.
Chapter 7 Bankruptcy

Chapter 13 Bankruptcy

Job Loss or Wage Reduction

Late Mortgage Payments

Mortgage Forbearance & Loan Modification
Why We Chose Culpeper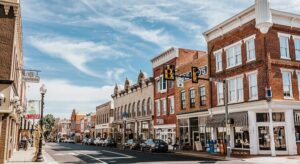 Culpeper is a town built on history and charm. Situated only an hour from Washington D.C. and 50 minutes from Fredericksburg, the easy access from the highways make it an ideal stop for travelers. Culpeper has a lot of activities available to the public. There is something for everyone, whether that be going to a winery, a brewery, visiting a park, going shopping, or enjoying the movies. The beauty and location of Culpeper made it the perfect location for our second office.
How Can I Contact Slayton Law in Culpeper
Call us at: 540-827-4023
Email us at: info@marshallslayton.com
Schedule a FREE video or in-person consultation.
Location Address
133 W. Davis St. Culpeper, VA 22701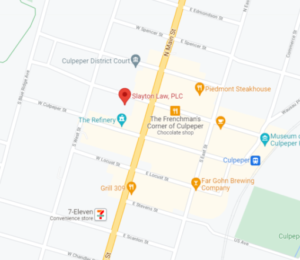 Parking for the Culpeper office is available on the street in front of the building.